Zac Mihajlovic is Australias Bruce Wayne

| | |
| --- | --- |
| Australias first street legal Batmobile | Source: Zacaria - Daily Telegraph |
HOTEL FAUCHON In PARIS
Responsible Author: Ruby BIRD & Yasmina BEDDOU (Journalists/Directors) | PARIS, 11/09/2019, 10:02 Time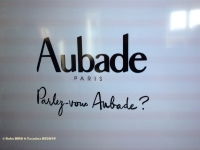 USPA NEWS -
Aubade is by far the number one Luxury Lingerie Designer in France. Aubade has a long History that spans back to 1875 with the Foundation of a Corset and Girdle Company that would later be acquired in 1958 by the Pasquier Family, the Creators of Aubade.... Seduction on the Skin. Inspired by Courtly Love, the name Aubade itself implies Seduction in French. Sophisticated. Dangerous. Risqué. Dominant. All these Words & more spring to mind when you think of Aubade. With its Stylistic Audacity and Stunning Photography, the Brand empowers Women to fully appropriate their Inner Powers of Seduction.
With Artist ARTHUR SIMONY
Responsible Author: Ruby BIRD & Yasmina BEDDOU (Journalists/Directors) | PARIS, 11/09/2019, 09:58 Time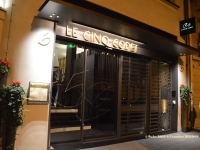 USPA NEWS -
Le Cinq Codet is a 5-Star Hotel located in the very chic 7th Arrondissement, between the Eiffel Tower and the Invalides Museum. It is a Place that one does not expect, a Building dating back to the 30s. In a Contemporary and Understated Style, owing to its White Wood, Opulent Looking leather and Warm Colours, the Designer, Jean Philippe Nuel, took advantage of the Large Volumes of a Former Telephone Exchange to design 67 Rooms and Suites with Exceptional Volumes....
| | |
| --- | --- |
| | Daren Frankish |
| | RAHMA-SOPHIA RACHDI |
| | Ruby BIRD |
| | Yasmina BEDDOU |
| | Aurangzeb Akbar |